Accessories - Umbrella Lights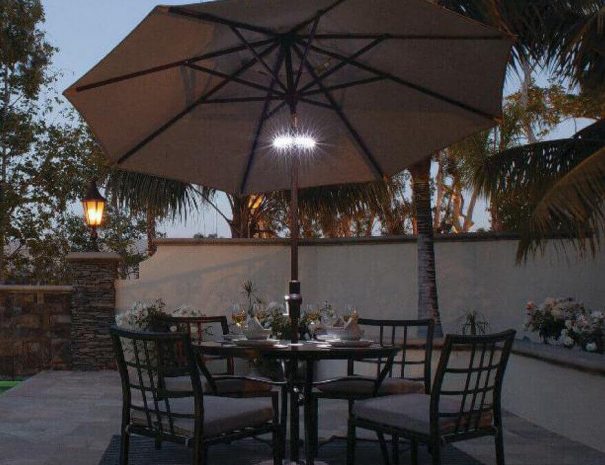 Umbrella Lights
Entertain after dark on your patio or deck with our selection of Treasure Garden umbrella lights. Just attach any of the lighting units to your umbrella pole or Treasure Garden Cantilever and enjoy long lasting LED lighting.
These units are cordless and are rechargeable with a six-hour charge time and 6-7 hours of usage per charge. They ALL come with a 110V AC Charger and are available in a bronze or black finish. It will fit umbrellas with center poles up to 2" in diameter using a spring action clamp.
We also carry Treasure Gardens lighted music systems with high-quality speakers. This equipment includes a dual-band AM/FM stereo system compatible with iPod, MP3, MP4, Smartphones and other music sources.
Come into Labadie's Patio Furniture for any of your backyard entertainment needs.
Next